There's nothing quite like spending the night on a concrete sidewalk or enjoying a scrumptious, filthy barbecue in honor of our most patriotic holiday.
Only I did neither.
THE PARADE
I did, however, enjoy an exhilarating walk down to the
FREEDOM FESTIVAL
parade from our old apartment complex, Wymount, with some friends, the Bampis, and their son Noah.
Quite a joy to get sprinkled with a little rain as we made the journey (which felt more like a
trek
).
I will concede, though, that the best part of the parade was probably when we got a quiet, sneak peak of all of the floats (
pre
-over-excited five-year-olds running in the street).
Don't get me
wrong, I loved the hampy pampy entertainment of the various high school marching bands, some classic kilt-donning bag pipers, and, of course, some shameless advertisement for a new pizza shop in Orem, featuring a wobbly, and most likely dubbed, Captain Jack Sparrow at the helm of the
Black Pearl
. . .
However, it was something, shall we say, special (or at least
amusing
), to observe many of the participants, a look of boredom etched across their faces, as they awaited their turn to leave the parking lot. You see, we ended up walking through the starting point of the parade, just behind the football practice field.
I love people watching! (Especially when they think no one else is.)
Back to the
Black Pearl
.
Nothing screams
PATRIOTISM!
quite like some pirate dressed employees, earnestly endeavoring to rev up the crowd for the good ole fashioned values of pizza pies and completely irrelevant advertising.
Never fear. The pirates and teenagers notwithstanding, we got out of the parade unscathed and relatively unhurried.
Finally, I was impressed to see the stormtroopers keep everything so safe and under control: impressive, most impressive.
THE FIREWORKS
Speaking of nothings, there's nothing quite like the thrill of some rosy-cheeked, scarf-donning, teenage boys to make
my
hair curl. Unfortunately, my wife and I were not blessed enough to run into a certain friend of mine who was deviously taking advantage of ticket-thirsty patrons for all their pockets and purses would hold. The scallywag.
We did, however, find a tremendous spot on a random and uninhabited (at least by other cars) hill in Orem, facing right toward
EL ESTADIO DE FUEGO
.
We slowly sucked in the crisp night's air, pondered the meaning of life, puzzled over why the fireworks display was so disparate and weak sauce (pictures below), and then cursed under our collective breath for not leaving our post soon enough to beat the heinous traffic backup (at least I was about to, Your K-ness).
To be Scott with you, I was rather disappointed at this drought of good fireworks. Nevertheless, it was quite a vista (no, F-Word, Microsoft didn't pay me to say that) and a very pleasant memory.
THE BEAUTY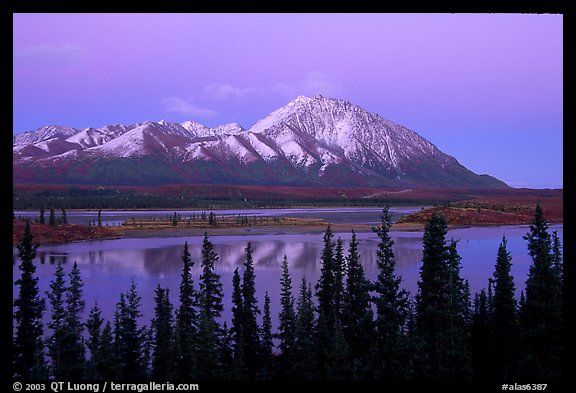 Late Sunday evening (though it still looked like aftenroon), my wife, our daughter, and I took a stroll up at Vivian's park.
It was gorgeous. We saw an otter (or muskrat or something), a random fish, and some shirtless wonders who thought they were hardcore, sitting in the back of a truck, even though they were devoid of what they so obviously craved (the attention of women). Sadly, for them, there was nary a woman to be found among them.
Indeed, we do live in a beautiful land (even if my wife considers Utah to be a barren wasteland, wanting of many trees and other lush greenery) and are so blessed for the freedoms we enjoy.
For some more inspiring words on the subject, I direct you to the last paragraph in the
F-Word's
similarly extensive 4th of July narrative.
Thanks for letting me help put you to sleep. Remember me (as in give me credit) when you wake up.